The meaning of the handheld can be simply attributed to the cumbersome, lengthy data list, can be changed to be able to scan, automatically match, confirm the equipment, greatly improve the efficiency of the items processing, and the operator constantly check the data, Become a simple scan bar code easy to work. Because it is automatically matched, the error rate is minimized. In order to solve this problem, it is necessary to reduce the erroneous factors caused by human operation, adopt certain technical equipment and technical means, make this work simple, fast and reliable way to achieve, automatic identification technology is to achieve this work is effective way.
Handheld scanner in various fields of application has been very wide, handheld scanner development prospects are very broad, especially wireless handheld terminal. From the development trend, the handheld terminal has not only limited to the use of a field, WINCE operating platform handheld scanner will occupy a dominant position, and a variety of interfaces with handheld terminals will gradually be the user's favor. As long as the whole society attaches great importance to the application of automatic identification technology and handheld scanner, bar code application in the process of commodity circulation will become more and more popular, to improve the management level, improve economic efficiency, social development and progress can play a huge role.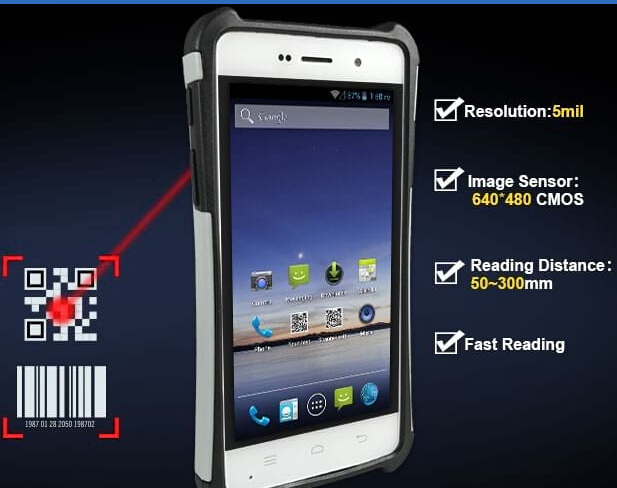 Handheld Scanner S2 is an product from Rakinda Technologies Company. This product is designed for scan variety of barcode and multi –functional mobile smart terminal. It also can be support GPS/Beido System,accurate positioning at anytime and anywhere.
Ruggedscanners engaged in barcode technology research and development for more than 17 years, we have a mature R & D team and overseas markets, we can help you quickly and easily realize unattended dream